I have this wall over top of the cat litter table that is bare and blah
I knew I wanted something bright, yet cute, over the space. I have a calendar, but it is in the laundry room and not really all that easy to access. But it looks good there, and I am too lazy to change it (aha the real reason).
While over at Pinterest, I saw this
from over at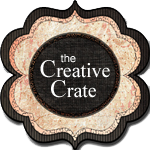 I loved the concept, but didn't want something that big.
Today I went to Goodwill and they had buy one, get one for one cent, so I bought some 5x7 picture frames and sprayed them with whatever colours I had in my painting room.
I used scrap paper and stickers that I already had in the house. I ended up spending $5 on the frames, so the total cost for the project was $5. I love it. We have already written messages on it and also put John's schedule on it (he works shifts). Here is what the wall looks like now.
I don't know why they look crooked on the wall, because they aren't in real life. I think the camera operator was a bit off. Yeah, it was me.
Anyways, as you can see from the pictures, we have already started writing on them. They are just great and give that area exactly what it needed - some colour and fun!!!!
Pin It