I have been procrastinating lately. I knew I had to start on my end tables, but I was not in the mood (is there a full moon or something). My end tables look pretty crappy. But, I ran out of paint, wasn't in the mood to wait for paint at Home Depot, and was generally cranky. I knew that I had to shake myself out of funk mode, so I did what I always do to make me happy, I went to Goodwill on Friday. Imagine my dismay when I saw that it WAS NOT 1/2 price Friday. They no longer have 1/2 price Fridays. I was so depressed. So, I decided to go to Home Depot and wallow in my misery. I walked back to the lighting section and found an absolutely gorgeous antique bronze drum shade for only $24!!! (More on that later). I scooped that light up and walked over to the paint section. I went over to the mis-tints and found this
It wasn't as bright as my coffee table, but I kind of wanted the end tables to be less matchy-matchy and this would work perfect!!!! I was so excited by my purchase that I went to the dollar store to buy brushes. Low and behold, this dollar store (which sells things above a dollar as well) had twin sheets for Abby Sue's bed. I love them too.
What a glorious day. Abbs was at school, John was at work, so I had the house to myself to paint and DIY. I got those tables in shape in no time at all. 2 coats of paint, 1 of stain, 2 of polycrylic and here we have it folks!!
I am loving how the colour is coming into that room. Now, to do something with those boring lamps. Oh wait, I did. More on that later.
Partying here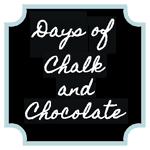 Pin It