Wednesday was large item trash day here in the booming metropolis of Oro-Medonte. For you people who don't have that, it means that people can put anything (and I do mean anything) at the end of their driveway and the garbage men will pick it up and cart it off. This only happens once a year, so it is a pretty special day for
cheap
DIY enthusiasts like me.
I was driving home at lunch and out of the corner of my eye I saw a brown chair with god awful orange cushions. The garbage man pulled up just as I pulled over. I asked him to wait because I wanted to look at the chair. Well, once the cushions were ripped off (gently, as I didn't want to find out whether bed bugs actually exist), I was astounded to see a HUGE, rocking chair. At first I thought it was too big for me to take, but the wonderful garbage dude put it in the back of my van and off I went. I was sooooo excited. Phoned hubby to tell him the exciting news!! He, in his wonderful, supportive way, made appropriate noises. Of course, I knew he could care less, but, hey fake enthusiasm is better than none at all.
I was going to the paint the chair a wonderful, bright white, so that I could put it in my updated playroom/guest bedroom. However........while trolling blogs, I went on Young House Love and read about Sherry's passion for ORB paint. I could feel the pull of her love, but I was still stuck on the white.
Well, I went thru 2 cans of white paint on this beast. The paint kept soaking in because the wood was old pine. It was then I decided to break out of my comfort zone and attempt ORBing. Well, Sherry, you have done it. I am now an ORB lover. I actually think I might be an ORB slut. I could use it every day on everything single thing I own!!!!!
Anyways, back to my chair. After spraying it with 3 coats, I pulled it into the house. Man, that sucker is LARGE. Hubby had to carry it for me.
Now, to add a seat. I went to fabricland and found some really happy material that is SO NOT ME!! I think that is why I love it so much.
I measured the seat and bought some wood from Home Depot. Being very challenged with electric equipment, I got Home Depot to cut the wood. Bought the foam from Wallyworld, used my trusty stapler, and voila!!!
How much do you love my chair? Abbs thinks it needs a soft back, so tomorrow I will buy some wood and make a small back over the slats (pictures to follow)
It is now in Miss Abby's former playroom, ready to make somebody fall in love with my house during tomorrow's open house.
What a difference in her room!!
By the way, the art hanging over the wall was made by moi, courtesy of

And yes, to the right is Abby Sue's new tutu table. More on that in my next post.
Fingers crossed everybody. Sell this house!!
Ok, I just could not wait and finished the chair today!!
Partying over here with this post
and here

and here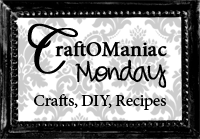 and here
and here
Pin It