Here's where I have linked up today. Party on Wayne (so stuck in the 80s)
and here
and here
and here

and here
and a new one here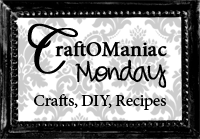 another new one here
Wow, another new one
Okay I am done for the day. I know most people just put the links, but I love putting the buttons on my blog. Makes it and me happier.
Thought I was done until wonderful Kelly over at
gave me a special invite. Thanks Kelly!!
Thanks for hosting the parties!!
Pin It