I woke up this morning, actually I was woken up by my hubby opening the garage door, after coming home early from night shift, to an absolute blizzard out my window!!! I haven't seen a storm like this in quite a while. And, while some people wouldn't seem happy about it, I heard thru the weather network grapevine that it is supposed to snow on Friday - which is my day off!!! I have 3 projects that I want to tackle on my day off - and I won't feel bad because it will be too snowy to do anything else. My precious boo boo is actually at school this Friday (she goes 2 days one week, 3 the next) and hubby will be sleeping because he is on nights. I am so excited, because for the first time in a very long time, I will be able to have me time, without feeling guilty. I love these 2 (or should I say 3)
BUT, they do take a lot of work and my "me" time is few and far between. I am so excited by the prospect of doing some projects.
I found a chandelier on Kijiji (I just love that word) and it was for sale for $50, but there were no takers. I am picking it up on Friday - FOR FREE. It isn't the nicest, but it does have potential
I was looking at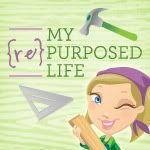 and I saw her blog on Krylon Looking Glass Paint. I am going to buy some and see if I can't turn that chandelier into something gorgeous. Fingers crossed everybody.
I am attempting to make a starburst mirror for Miss Abby Sue's room as well. I have seen about 10 different posts for this and I am going to try and incorporate all of them. I bought a new desk for Abbs' room and she wants it painted purple (of course) so I will maybe do the mirror in yellow? Any thoughts?
I also love the mirror makeover from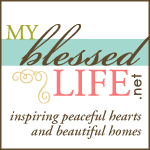 and am thinking about doing one of these special mirrors for my house.
My mom bought me a really unattractive set of cannisters from a garage sale:
I was thinking about spray painting them, but can't decide on a colour. If I do them white, will they be too blah? If I do them a bright red, will the fruit design look like my cannisters have warts? SUGGESTIONS, Please!!!
I just love all of you bloggers and your wonderful ideas. My family thinks I am the smartest, more creative person alive - AND IT IS ALL BECAUSE OF YOU!!!
Pin It